Graphic Prints
The first solo exhibition of illustrated maps I've created for the travel novel Bantustan, "Then you grow up and maps become scary" was organized in the Students' City Cultural Centre (SCCC) Gallery in Belgrade, May 2022. The second one took place at the Faculty of Visual Arts in Skopje, Macedonia, as part of the Nova Prikazna literary festival, August 2022.
Currently, there are 4 maps you can buy: Tanganyika, Namibia, el Idrisi and Nairobi. The maps are printed in limited series of 50 copies. Dimensions: 70 x 50 cm. Prints are numbered and signed.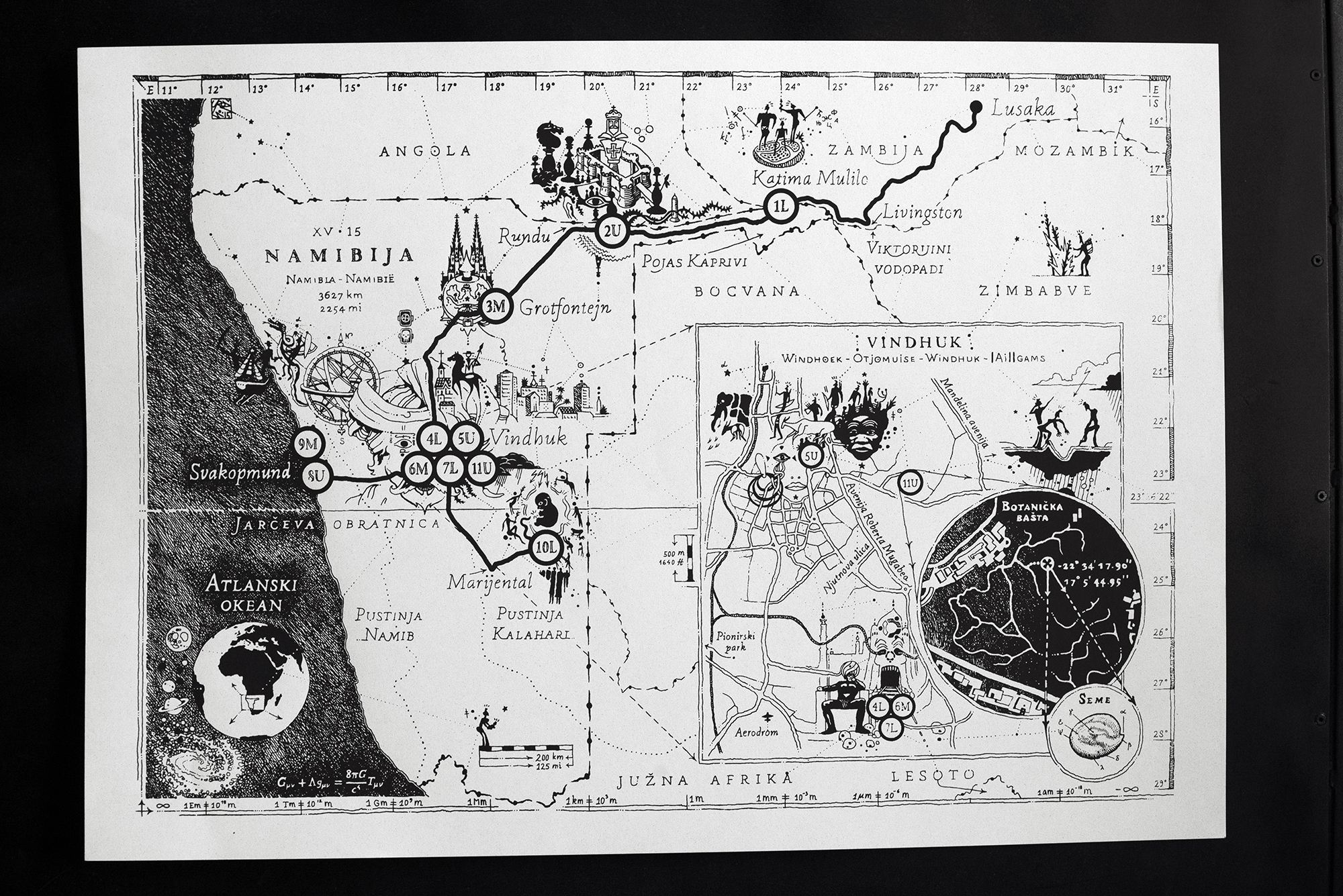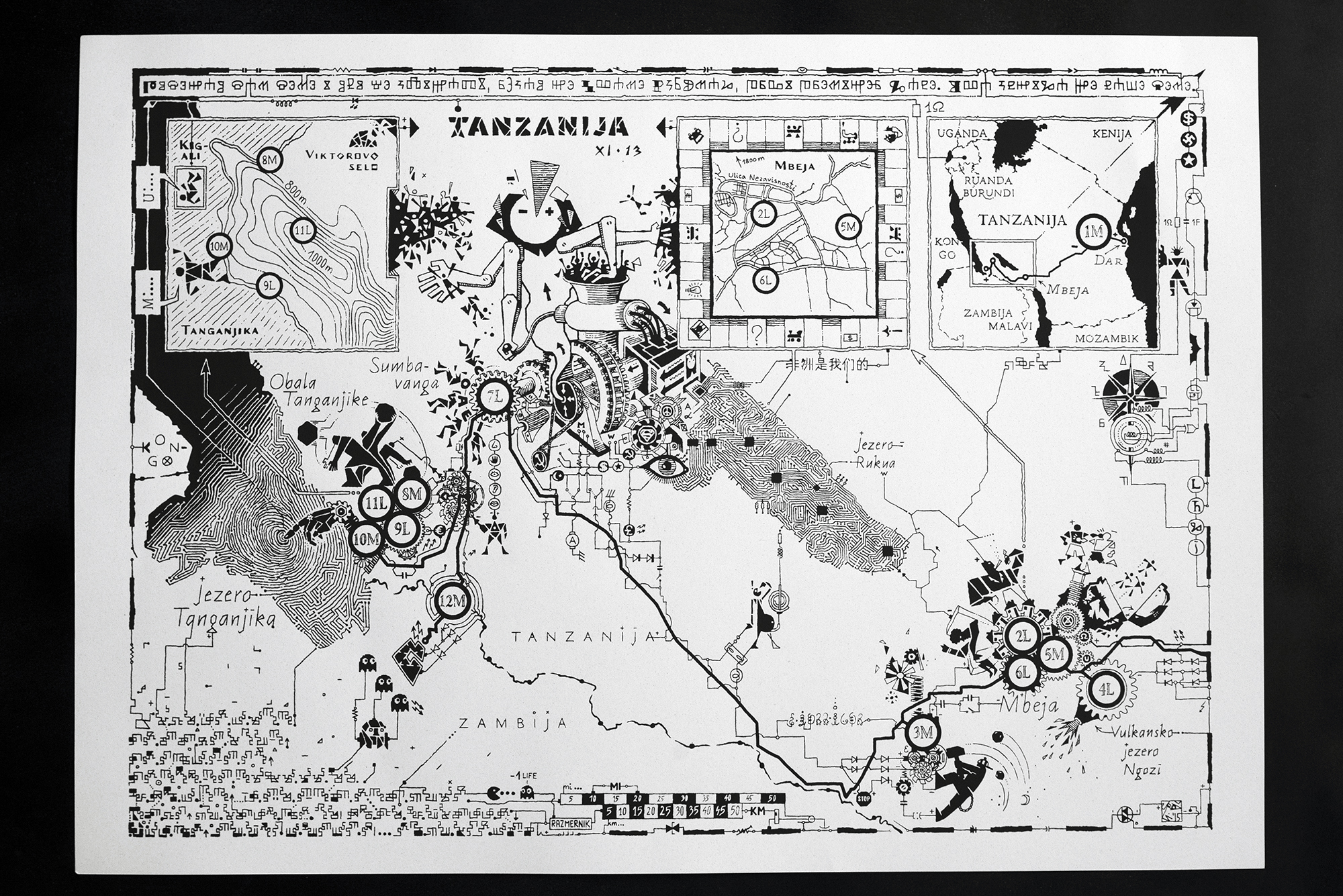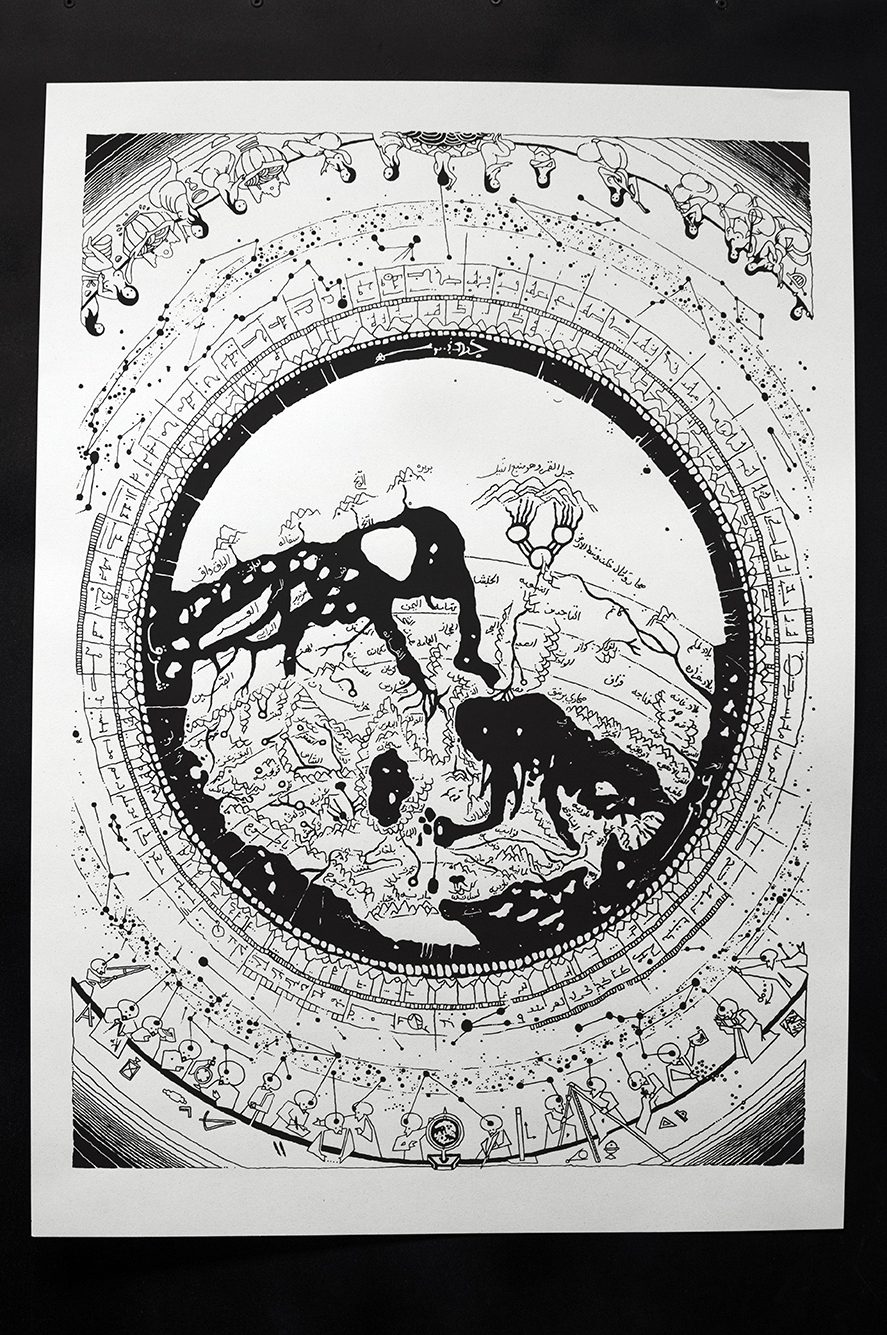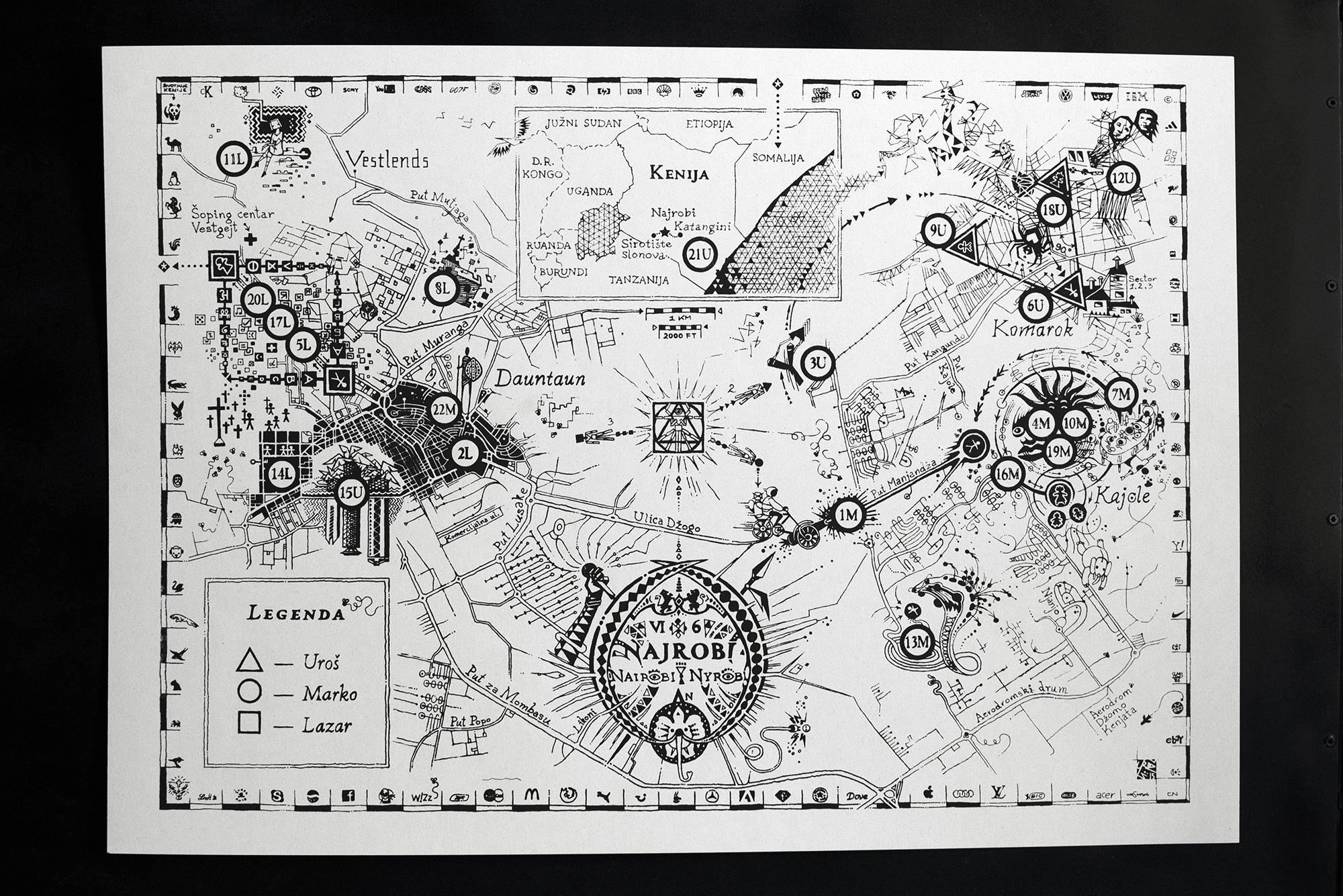 At the moment, it is possible to buy these graphic prints only in Serbia, in Serbian dinars. We hope we'll be able to make then available globally at some point.
If you are interested in buying them in Serbia, please check the local version of this page.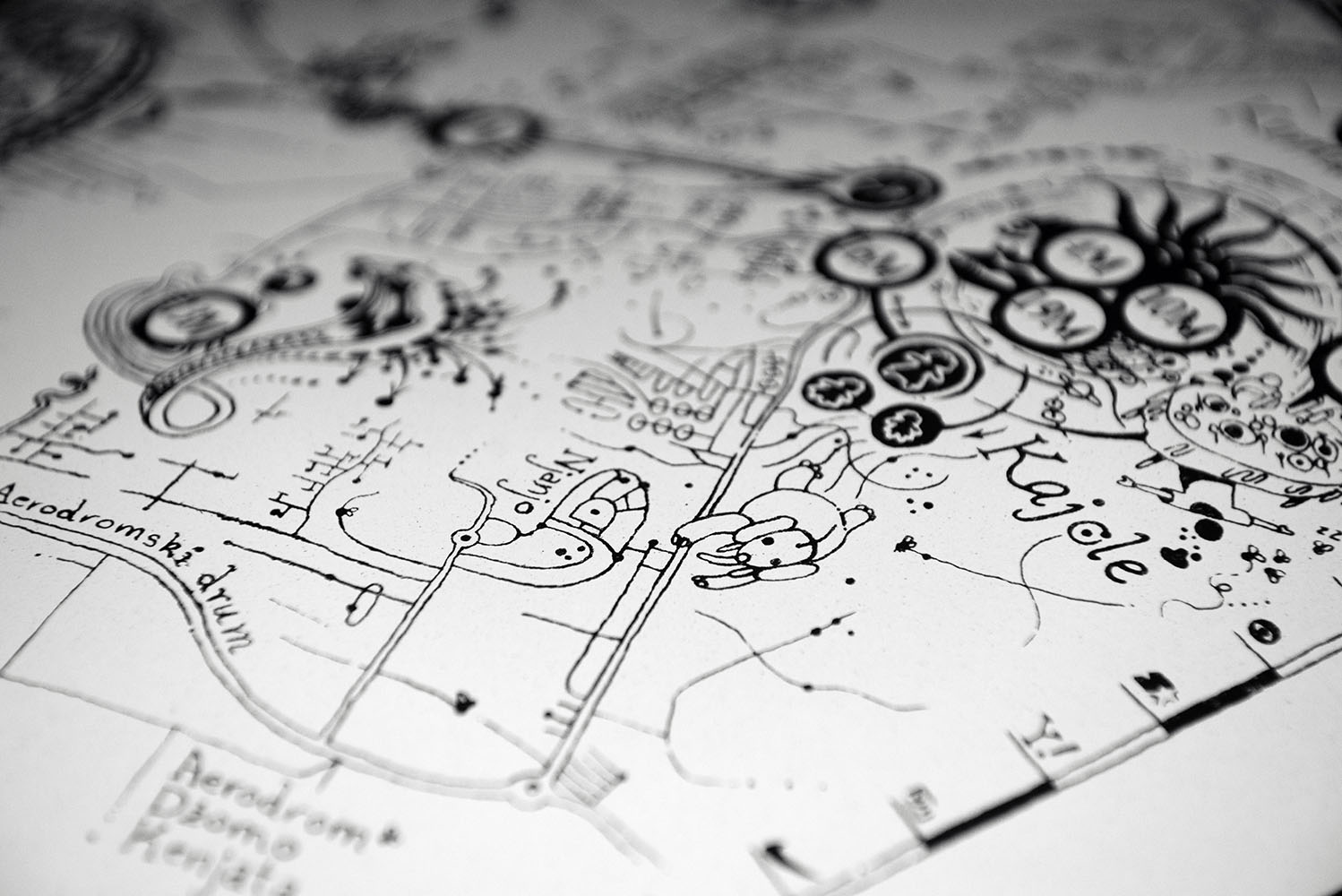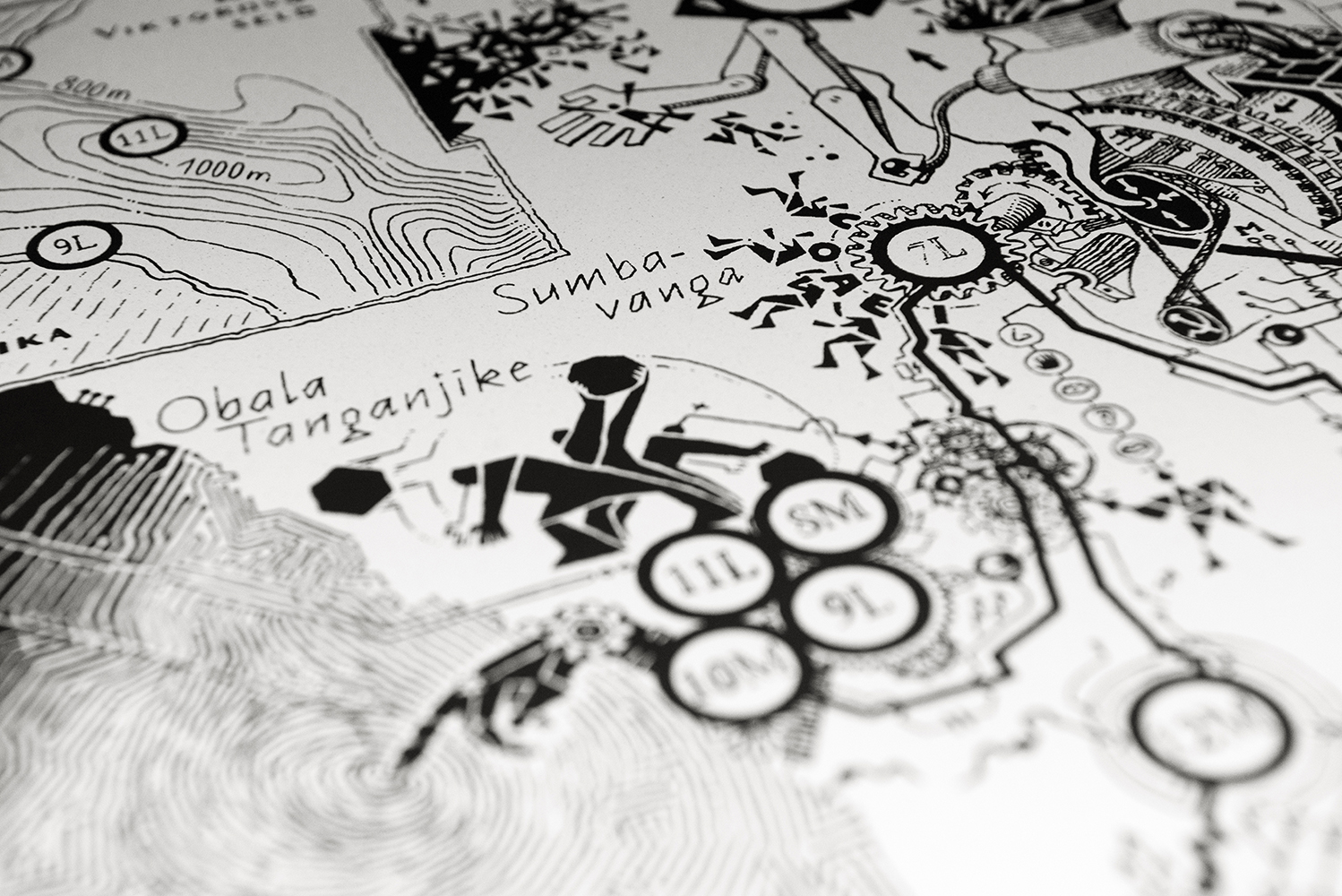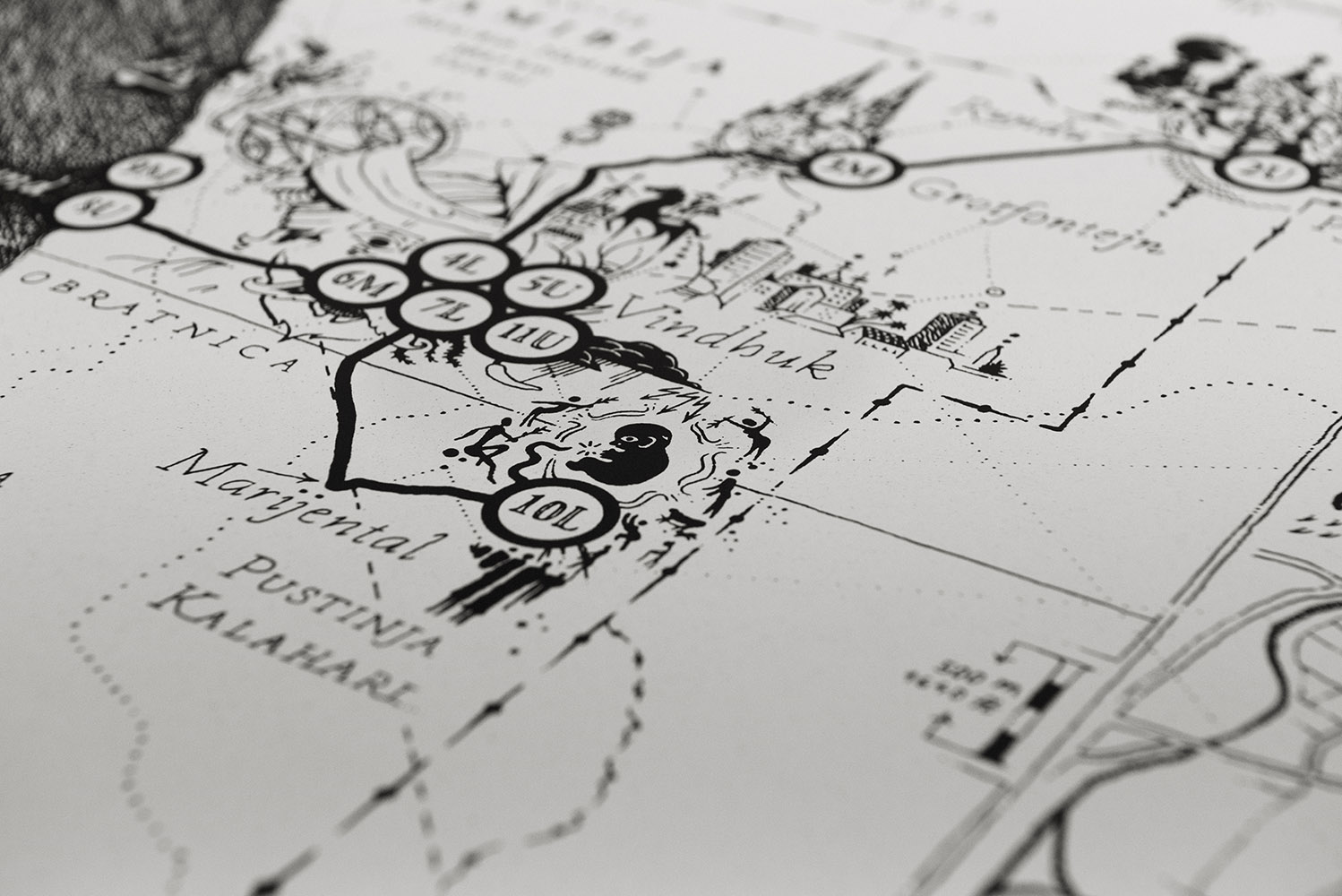 I produce maps in limited series of 50 copies. This means that I guarantee that there will be no more than a total of 50 signed and numbered copies of each map.
The local edition of the book "Bantustan: Atlas of an African Journey" has been published as an openly licensed free PDF. This means that you can not only download the book for free, but also print it legally at your own expense. I've also published the interactive project "Bantustan: Interactive Atlas" as a free open source project. Use it for learning, as an example or a model.
By purchasing these prints, you support my work and make such practices sustainable.
Thank you!
Uroš Krčadinac, 2022.